If you're still pining for a sun-soaked getaway to Egypt's Sharm El Sheik, then we've got great news for you: Marsa Alam is here, and it's the best up-and-coming resort on the Red Sea. This charming resort is the perfect place to bag yourselves an Egyptian bargain this summer. With plenty to see and do, we've put together our top 7 reasons to visit Marsa Alam to show you why it should be right at the very top of your holiday destination list.
1 – the beaches are top quality
With over 50km of palm-tree lined white and gold sand beaches, Marsa Alam is a charming slice of paradise without the fuss of a long flight. Feel the sand between your toes, watch the blue waters roll in, and leave your cares behind. Make sure to include a trip down to Sharm El Luli beach during your stay to take a dip in the blue lagoon and marvel at one of the best beaches in the Middle East.
2 – you can swim with the locals
Be sure to pack your snorkel, as Marsa Alam is home to some of the best snorkelling sites in the world. Swim with the dolphins at Samadi Reef, known as the "Dolphin House", or maybe you'd prefer to check out Elphinstone Reef, home to whitetip reef sharks and giant turtles.
3 – it's always ripe for some fun in the sun
With temperatures reaching 40°c in the summer and sitting comfortably in the 20s during winter, the guaranteed sunshine of Marsa Alam makes it a great year-round destination.
4 – there's a world-class choice of hotels
Sheer relaxation on the beach is closer than you think with Marsa Alam, where you can be wined and dined in a great variety of hotels to suit all holidaymakers. No matter what you want out of your holiday, your ideal hotel will be just a stone's throw away from the very thing that caught your attention in the first place: the beach.
5 – you can travel through time
Marsa Alam is pretty close to some of Egypt's most fascinating historical sites. Just 40 minutes south of the resort centre is the Valley of the Camels (Wadi el Gemal National Park), which houses Cleopatra's Mines; the world's oldest emerald mine. For the hardcore history buffs, why not enjoy an overnight trip to the ancient city of Luxor, only 4 hours away from Marsa Alam's white shores.
6 – you can rub elbows with high society in Port Ghalib
Slightly to the north of Marsa Alam is the exclusive Marina of Port Ghalib. Titillate your taste buds with a mouth-watering selection of international cuisines such as Indian, American, Italian, Japanese, and more. And don't forget to hit the shops while you're there too; haggle your way to a bargain in the shops that line Port Ghalib's streets.
7 – it's cheap as chips
But the best thing about a getaway to Marsa Alam? The price. Compared to what you would get in other destinations, Marsa Alam hols are an absolute bargain. With holiday prices to suit any budget, you'll be sure to have plenty of spending money left over.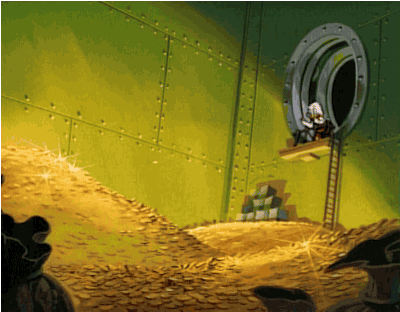 So, what are you waiting for? Get ahead of the crowd and book your Marsa Alam holiday today.