The beaming sunshine, the sparkling blue sea and the soft, soft sand under our feet – we're not sure about you, but we've missed the beach…a lot. Whether you were one of the lucky ones who managed to get away in 2020, or you've been at home dreaming of lying by the sea for the past year, one thing's for certain – none of us have had enough beach time recently.

We know that although we're all longing for that next sun-soaked trip to somewhere beautiful by the sea, we're not all ready to take that first flight. We still firmly believe that everything's better on the beach, but whether you're wanting to go now, soon or later – it's ready when you are. So, until that time comes, we've put together 5 ways you can still get that warm holiday feeling from your home.
Make your own beachy cocktails (or mocktails)
There's nothing more refreshing than an ice-cold cocktail to quench your thirst after a dip in the sea, is there? Well, it may be a shock but you don't need to be somewhere hot to recreate the sweet fruity flavour! Try out some cocktail or mocktail recipes from home and let the holiday feeling come to you. Not sure which ones to try? Check out our Tenerife cocktail masterclass: 3 tropical recipes!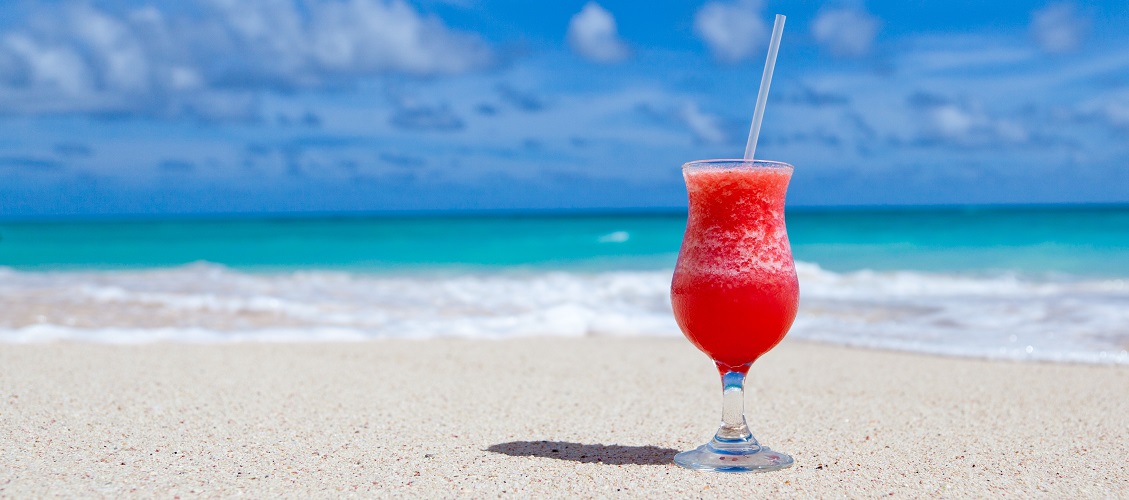 Sit back, relax and watch the beach go by (all from your settee)
The sound of the waves, the glistening sand, the clear blue sky filled with sunshine…it's a dream come true. If you're not quite ready to hop on a plane, we can still get you to the beach. Sit back and enjoy some sun, sea and sand from your settee with our Virtual Beach Break. Watch the waves crash on the beach and listen to those dearly missed beach sounds to transport yourself to your favourite spot of shore, without even leaving the house.
Cook up a Mediterranean feast!
One of the most exciting things about going on holiday has to be trying all of the delicious local food. From Greek gyros to Spanish tapas delights, holiday food is the best. Plus, months after you've returned you can eat one of those much-loved dishes and instantly be transported back to the dreamy holiday you were on when you took that first bite. So, to bring a little holiday to your home, why not swap out one or two of your classic meals with some marvellous Mediterranean dishes that you love?
Check out our Spanish, Turkish and Greek recipes for some tasty inspiration!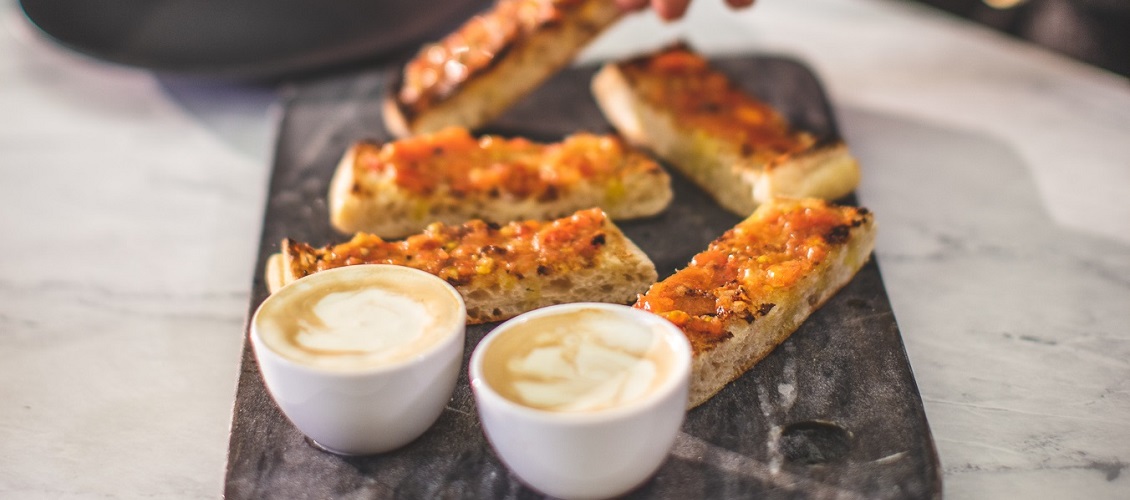 Learn new lingo with your family
One thing we love to do when preparing to go on holiday is learning the basics of the local language. Getting out of a taxi in Portugal and saying 'obrigado' ('thank you') to the taxi driver, or going to a bar in Spain and asking for 'dos cervezas por favor' ('two beers please') – it gives us that little sense of achievement… if we pronounce it correctly that is! Why not learn some new lingo for one of your favourite destinations and get the kids involved too. It's new, exciting and will come in handy for when you next jet off on your family getaway. Plus, it sounds way cooler to shout 'dónde está mi teléfono' instead of 'WHERE'S MY PHONE' when frantically searching down the sides of the sofa.
Dance around to your favourite holiday tunes
Whether you're into your classic rock, love your cheesy pop or are well into your house music – everyone has those certain songs that remind them of jetting off to somewhere hot. You may even have a holiday playlist of your own that you reserve solely for the flight there, but why not stick it on at home and get that holiday feeling from your front room? Jam to Bob Marley, move to 'Club Tropicana' or sway to a bit of Otis Redding – whatever your style, listen to the music and imagine the soft warm sand beneath your feet.
Stuck on what to listen to? We've combined some of our favourite songs that give us the holiday feeling in a playlist below!
How holiday ready are you?
We asked 2,000 people a few questions to find out how holiday ready they are, with 81% of people saying they're missing their holidays abroad, around 60% looking forward to some relaxation and 61% longing for a change of scenery. When asked what the holidaymakers are most excited for, 3 in 10 can't wait to have the feeling of sand between their toes again, 4 in 10 are excited for an opportunity to eat some local cuisine and almost half are missing the warm sea breeze.

Wondering how beach holiday ready you are? Take our quiz to find out!
Fancy being in with the chance of winning a holiday that's ready when you are?
Getting the holiday feeling from home is a great way to fill that beach-shaped hole in your life right here and now, but when you feel ready to step onto the soft sandy shore once again, we're here for you.

This is why we're giving away 3 x £1000 On the Beach holidays to be used when you're ready to get back on the beach. For your chance to win, all you need to do is enter before 16th January 2020.

Read the competition Terms and Conditions here.
Check out our new advert, showing that everything's better on the beach and it's ready when you are!