A few weeks ago, a group of On the Beach colleagues were lucky enough to go over to Antalya and check out the hotels which you love to stay in! With 24 properties to view and some extra activities to take part in, we were ready to begin an extremely busy, exciting and educational 5 days in the popular Turkish holiday resort.
Day 1
And we're off! Meeting at Manchester Airport, we had our bags packed and were ready to jet off on the 16:25 flight to Antalya. With priority boarding we were comfortably in our seats in no time and had our set up of downloaded music and films to last us the 4.5 hour journey. Landing in Antalya Airport we met our friends from Libero Tours to take us to our first hotel, the Crystal Admiral. Greeted by welcoming staff, sandwiches in the restaurant and extremely comfortable beds, it was time to re-charge our batteries and prepare for the busy days ahead.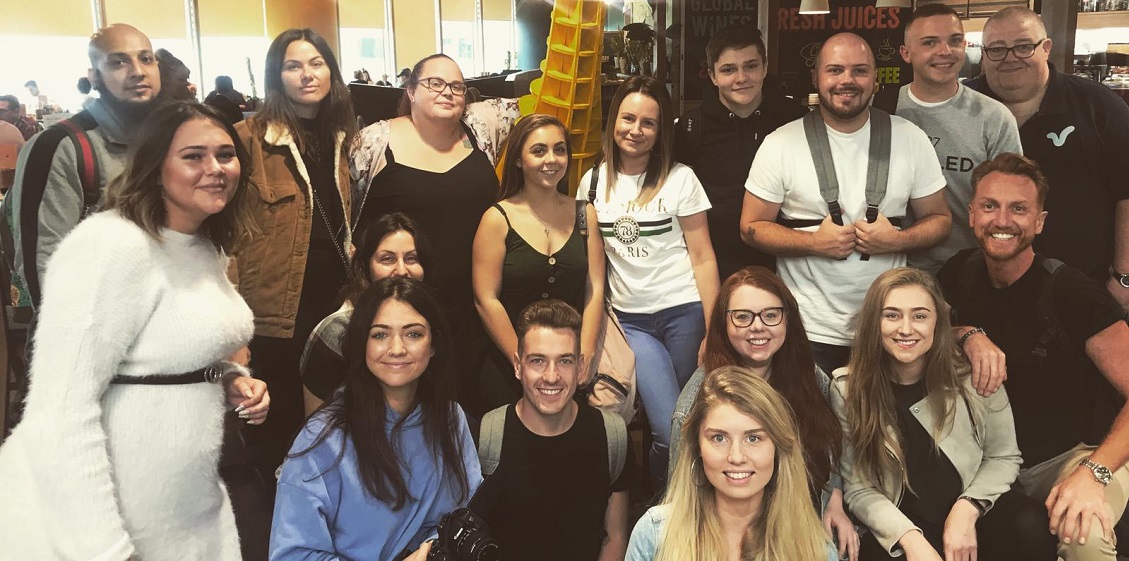 Day 2
Waking up at the Crystal Admiral was a treat, stepping onto the balcony and taking in the wonderful morning pool view before heading down to breakfast. After a quick tour around the Admiral, we set off for a day of touring around the Alanya area. First stop was Mukarnas, and with such a grand entrance you'd expect a grand hotel, and that's exactly what it is. A tour led by the wonderful Valentina, we wandered through the complex's lush green gardens to the peaceful beach.
After a lovely coffee break, we set off to the Eftalia hotels. We were shown around the Eftalia Splash, Ocean and Aqua hotels, stopping for lunch in Eftalia Ocean (a delightfully varied and delicious buffet at the main restaurant) and then headed over to the centre of the Eftalia universe… Eftalia Island! 80,000m² of fabulous family fun, the Eftalia Island is a paradise for all guests of the five Eftalia hotels, hosting a whopping 14 waterslides, a variety of swimming pools, activities, restaurants and even nightlife. After the last two hotels of the day, the Long Beach Resort and Vikingen Infinity Hotel, we headed over to Side to check in to our hotel for the night.
Arriving at the Crystal Sunset, we were greeted with gorgeous rooms featuring a stunning pool view, while the selection of food in the main restaurant didn't disappoint. Offering a range of international cuisine, we enjoyed a wonderful meal together and then head over to the lobby bar for refreshments. The All Inclusive drinks menu was fabulous, with beers, cocktails, spirits and soft drinks to satisfy all pallets, it was the perfect way to end the day. After a few delightful tipples and a dance at the hotel disco, it was time for bed… but a pit stop for food on the way there was a must. Like a pirate finding treasure, we were over the moon to find a tasty little selection of cuisine including the king of all carbs… mashed potato.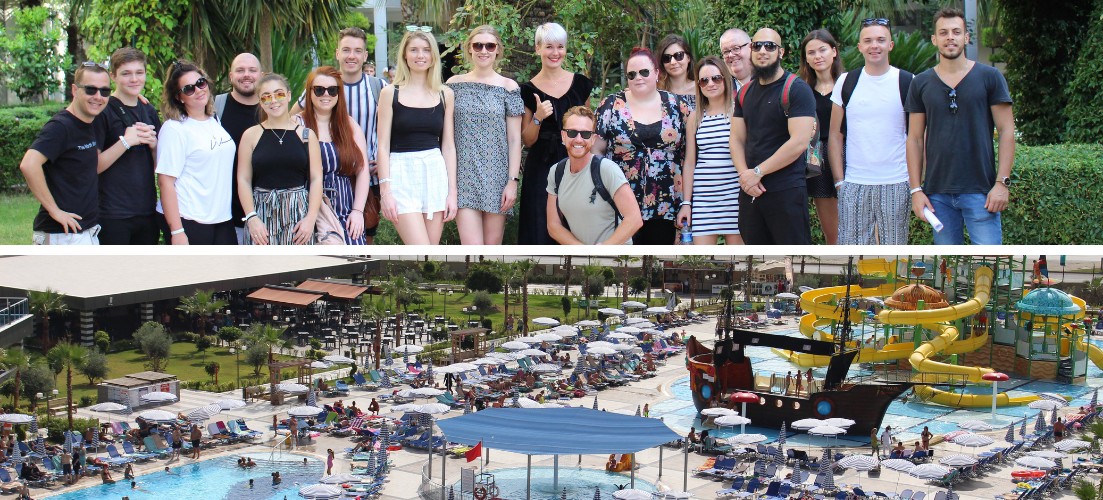 Day 3
Midnight mash and a super-duper comfy bed meant that we all slept like babies, ready for day three. The morning consisted of touring the Crystal Sunset and Crystal Sunrise hotels, both beautiful properties with a fabulous range of pools, activities and restaurants for the whole family. Once we had departed the Crystal Sunrise, we headed over to the Club Hotel Turan Prince, an extravagant resort with more there than you could ever dream of. With an extremely warm welcome from Ahmet, the Guest Relations Manager, and the rest of the staff, we set off on a journey around the complex. Visiting the aqua park (one of the biggest in the area), the luna park fun fair, the beautiful beach and the zoo! After meeting the animals and seeing the rest of the stunning property, we made our way over to the terrace of the main restaurant for a delightful buffet lunch and bubbles. It really is true what they say about the Turkish hotels and their top-class hospitality!
Sad to say goodbye, we parted from the amazing hotel with its amazing staff and went on to view the five-star Crystal Palace and then the Sentido Turan Prince, the facility-filled sister hotel to the Club Hotel Turan Prince. Although not as extravagant as the Club Hotel Turan, the Sentido Turan was an elegant option for those who may want a more relaxed environment but still with a great choice of activities. Once the hotel visits for the day were done, we journeyed on to the Crystal Waterworld Resort, where we would lay our heads for the night. Arriving at the lobby, what a surprise we were in for! Only a few steps through the door and we were handed a delightful blue cocktail and were met with the joyous staff dancing whilst holding a sign showing 'We Love You'. I don't know about you, but we've certainly never experienced a 'hello' like that before!
After a day of walking in the heat, we only had one thing on our mind… the pool. So, we dumped our bags in the rooms and wandered down to the spacious main pool for a refreshing dip and a spot of (attempted) pool volleyball. Once showered, changed and fed, it was time to experience some top-quality evening entertainment, and what entertainment it was! A Colombian themed night, there was a dance show at the Crystal Arena where the animation team put on a jaw-dropping performance of various Colombian dances and even carried the dancing on to the bar afterwards. When we were all danced-out ourselves, it was time to say farewell to day three and get some shut-eye.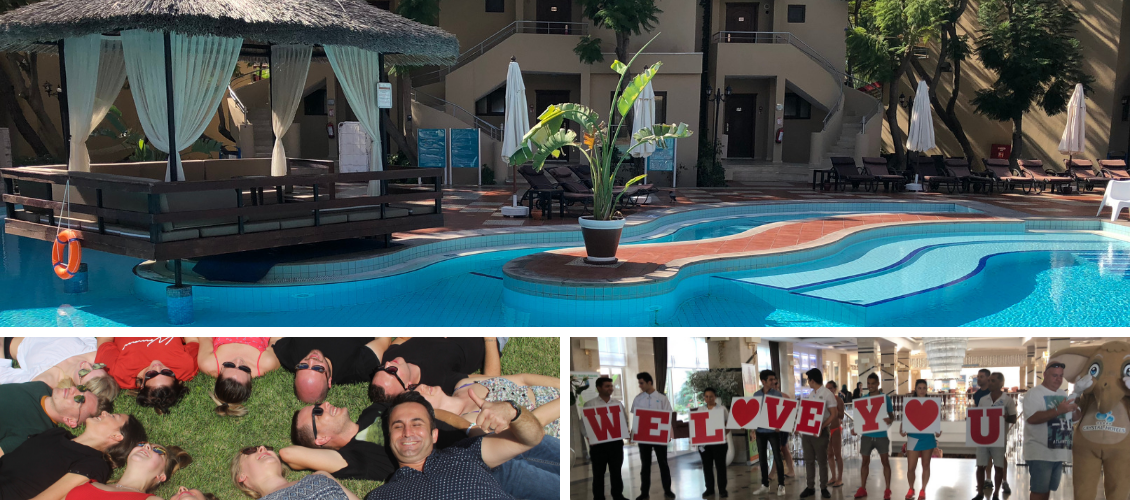 Day 4
After a delicious breakfast at the Crystal Waterworld we began our tours for the day. The first three consisted of a quick tour of Crystal Waterworld, then Crystal Paraiso Verde and Crystal Family Resort. All appealing to families, the three Crystal hotels had pleasant decor, a wide range of facilities, spacious rooms and a great selection of restaurants and bars. The Rixos Premium Belek was the next hotel on the list. If you're looking for a hotel that has the ultimate 'wow' factor, then this is it. This hotel oozes elegance with marble and golden interiors and extensive grounds which are filled with lush green lawns and trees, complimented by the crystal-blue pools. The rooms there are fabulously modern and comfortable, much like every nook and cranny of the entire property. We dined there for lunch, with an impressive range of cuisine on offer at the buffet restaurant, including tastes from around the globe.
After filling our boots and generally being swept off our feet by the whole experience, we made our way over to the other side of Belek to visit the IC Santai Family Resort. Pools for every mood, a lush beach and more activities for kids than you could dream of, the IC Santai Family Resort is the one that made our inner child scream with excitement but still appealed to us in our adult ages. Plus, there is the option to book a villa for a little extra space and with a swimming pool on your doorstep. Finally, we made our last stop at The Land of Legends hotel and as we pulled into the driveway, our jaws dropped. This is no hotel, this is a palace. Entering the lobby, we were met with bright and colourful decor and a table filled with sweets – think Willy Wonka's Chocolate Factory with a modern twist. There are video gaming stations on the stairs, at the bar and each room is made specifically for families.
Now for the main event…visiting the oh-so-cool Land of Legends Theme and Water Park! An array of shops, restaurants and bars fill the first half of the park, perfect for adults. Wandering further into the immense complex, we found the wave pool, which we managed to have a dip into. With intermittent sprays, a waterfall, waves and some top tunes playing, we had a blast cooling off from the 30°C heat. After a good swim session, we dried off and managed to go and see the enormous (and a little bit scary) Hyper Coaster. Psyching ourselves up, we jumped onto the roller coaster and screamed to our hearts' content until it came to an end…and we had another go. With a little more spare time, we found the Typhoon Coaster, a mix between a lazy river and extreme log flume – basically, don't expect to be dry by the end of it. Our hearts still pumping with adrenaline, we began our drive to the Delphin BE Grand, a luxurious treat for our last night's stay in Antalya.
A quick change of attire in our beautiful rooms and we were on our way back to The Land of Legends to see a show. Sat by the river, we saw actors dressed as dragon-like creatures sail by whilst a tightrope walker showed their skills from rooftop to rooftop above us. We sat at an outside bar to enjoy cocktails, whilst performers danced by us and put on a fabulous show with the added effects of music, smoke and bubbles. Once finished, we went back to the Delphin for one last night of showing off our killer moves at the Disco bar. After our long, exciting day and an evening of dancing, we were all feeling rather peckish and being Ultra All Inclusive, room service was included between 1am and 6am. Perfect! Post-midnight snacks were devoured and we were off to the land of nod for the last night of the trip.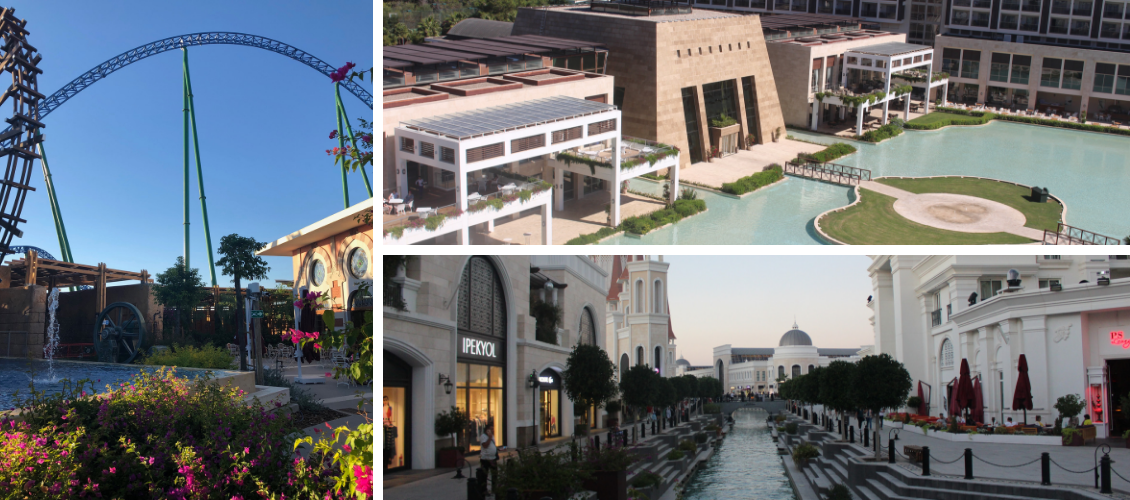 Day 5
Our last day was upon us and we were met with a whopping eight hotels to visit, starting with the Delphin BE Grand and its neighbour, the Titanic Lara Beach. Both as grand as each other, these hotels exude pizzazz throughout their rooms, restaurants, spas and giant outdoor complexes. The Delphin Diva and Delphin Imperial were our next two stops, both living up to the Delphin brand and filled with elegance, stylish accommodation and all of the facilities you need for a wonderful holiday.
The Barut Lara welcomed us next, a super stylish hotel which has six pools, twelve dining venues and five bars including a nightclub. If those numbers aren't leaving you impressed, the hotel also offers an abundance of fun activities and sports, plus there is a fabulously relaxing spa to unwind. After our tour, we enjoyed a delicious lunch from the buffet restaurant, which served a fantastic range of cuisine including a section dedicated to vegans and other dietary requirements.
With three hotels left, the next port of call was the Limak Lara Deluxe Hotel. A family hotel with a Far Eastern theme, the extensive complex is extremely well-kept with facilities for all ages. The warm and welcoming staff showed us around the hotel including the spacious duplex room, which features one bedroom, one living room and some of which have steps from the room down to the pool. After the Adalya Elite Lara and the five-star IC Green Palace, we ended our trip with a relaxing visit to a Hammam (Turkish bath). There, we were steamed, scrubbed, bathed and massaged resulting in us feeling tranquil with silky smooth skin. One last journey back to the Delphin to pack up and enjoy a whole lot of seafood for fish night at the restaurant, then it was time to say our teary goodbyes to the magnificent Antalya and the amazing people from Libero Tours who had been there for us every step of the way. A peaceful night flight later and we were back in Manchester with a haul of booklets, photographs and memories to keep forever.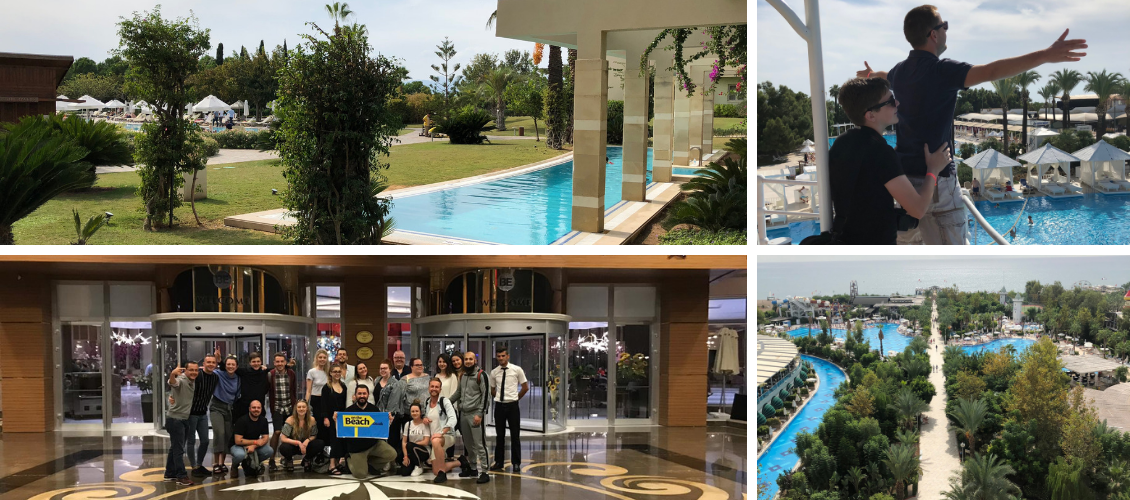 Feeling inspired? Learn more about Antalya here! Don't miss out on your next Turkish escape with deposits from just £20pp*
*deposits from £20pp apply when a holiday is purchased 45 days before departure.