Some things just go together. Like a double act, one just isn't complete without the other; take wine and cheese for example, or Ant and Dec. Well, that's exactly how we feel about the beautiful Caribbean and its laid-back beach-style bars. A wonderful cocktail of sun, sea, rum and reggae; island life doesn't get much better than this. From Jamaica to Barbados, one thing's for sure, when it comes to their liquid libations, the Caribbean Islanders certainly know a thing or two.
So, if you find yourself flying west for this year's holiday, here are five of our favourite beachy haunts.
Perched at the top of a 35-foot cliffside in Negril, Ricks Café is a one-of-a-kind venue combining great food, signature drinks and… cliff jumping, of course. If you visit throughout the afternoon you'll be in for a show, as hundreds of adrenaline junkies head to the famous bar for a spot of cliff diving. As the evening approaches, head to the top and secure the perfect spot to watch the sunset with a chilled out reggae soundtrack.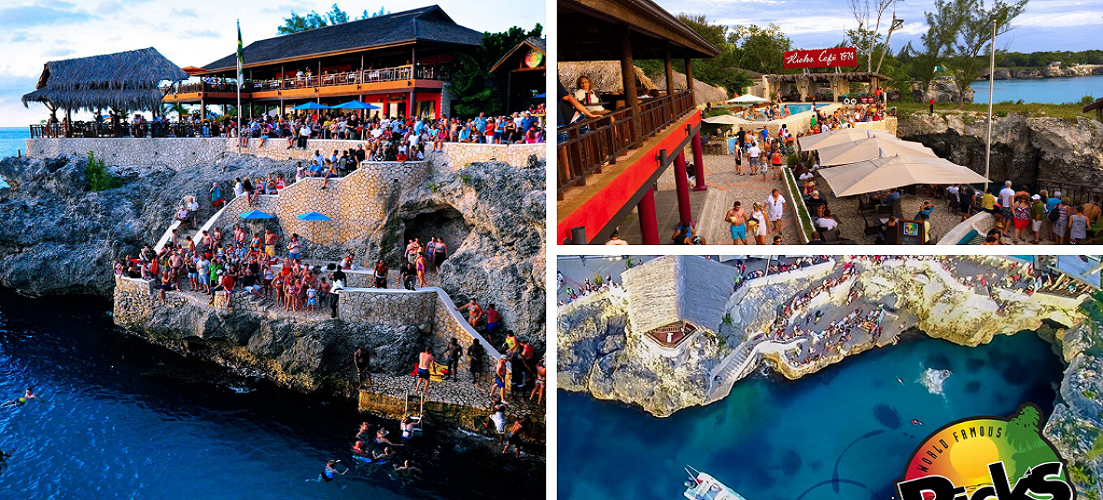 Ju Ju's Beach Bar – Barbados
Located on the west coast of Barbados, Ju Ju's is the quintessential Caribbean beach bar. Popular with both locals and tourists alike, this is the place to come to relax the day away, Bajan-style. Think golden sands, watersports, snorkelling with turtles, fresh grilled fish and picture-perfect island sunsets. Does it really get any better than that?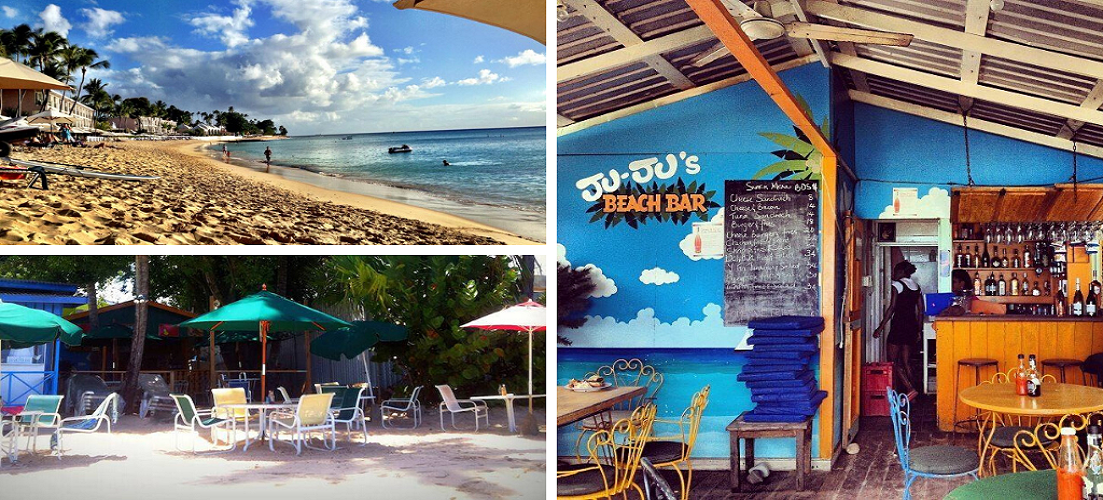 Castaways Rum & Wine Shack – Antigua
A beach bar with real character, Castaways is a cosy bar with a chic atmosphere that serves delicious Caribbean and authentic Indian dishes. Enjoy dinner by the gorgeous sands of Jolly Beach, relax in the stylish surroundings with a refreshing cocktail and dance the night away to island beats and reggae anthems.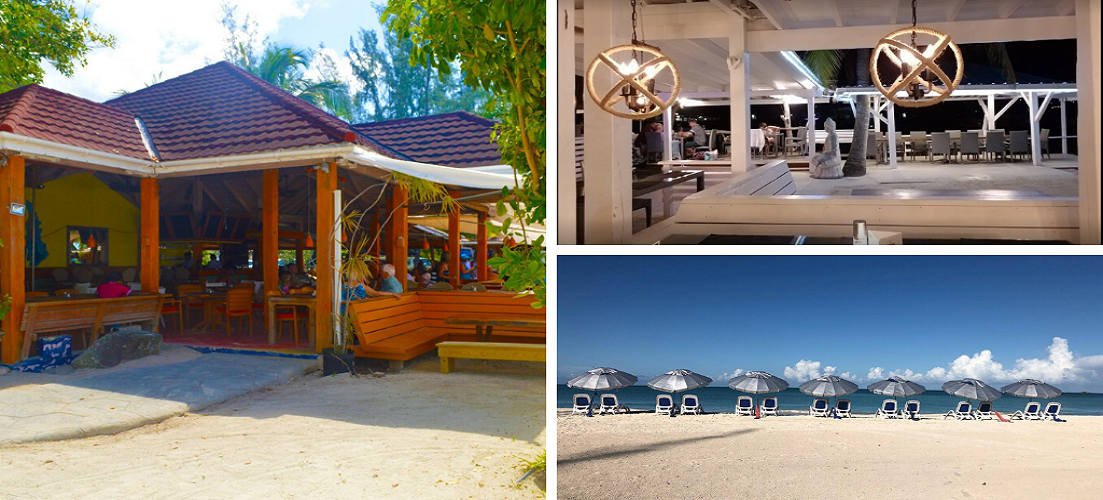 The Naked Fisherman – St. Lucia
Sitting on a secluded beachfront of north-western St. Lucia, The Naked Fisherman is a beach bar serving up delicious food. Caribbean specials with Asian influences and European twists, the food here is like none other. Whether you enjoy a laid-back meal on the decking or a cocktail on the sands, you're sure to feel right at home here.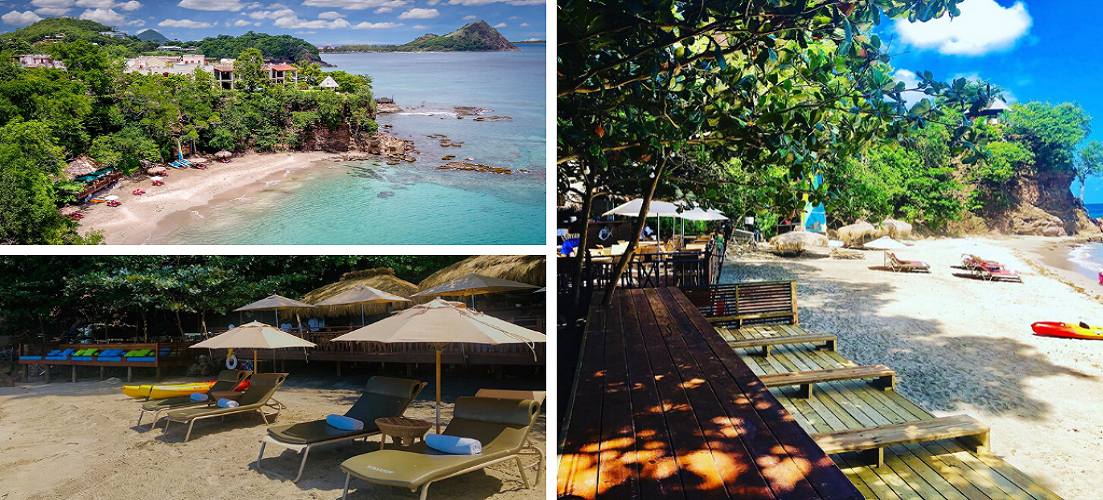 Floyd's Pelican Bar – Jamaica
The embodiment of a beach bar but without the sand, Floyd's Pelican bar is a unique and quirky venue that everyone must visit on their Jamaican holiday. Accessible only by boat and located about a mile out to sea, this wooden-stilted beauty serves ice-cold beers, tropical rum punch and some of the freshest seafood around.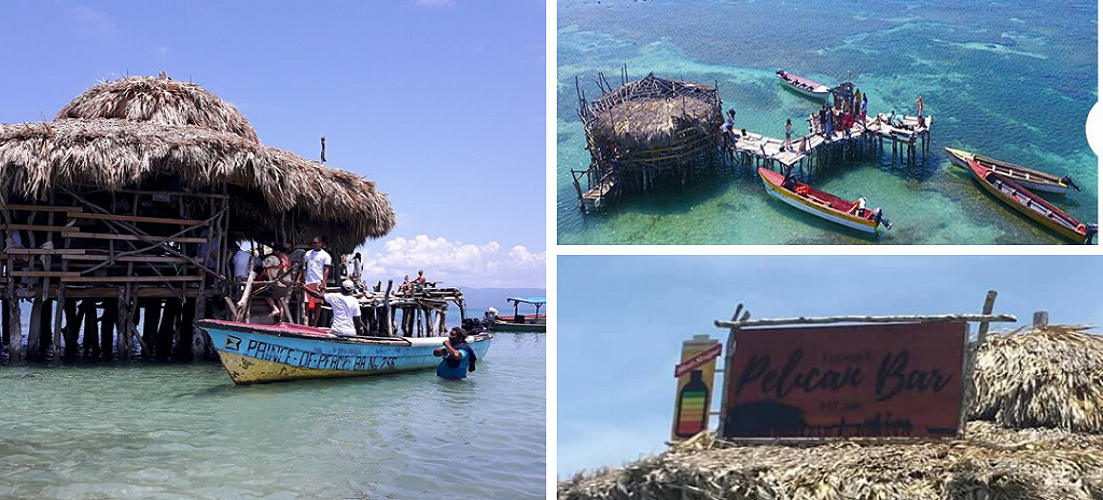 Our next venture? To round of our list, we've thrown an extra bar in the mix – a bonus bar, so to say. It's a bonus bar because we've not actually ventured to the British Virgin Islands, yet!
The Soggy Dollar – Jost Van Dyke
The Soggy Dollar is a world-famous bar located on the island of Jost Van Dyke. With no airport here, you'll need to take a boat ride over and then swim (or wade) the last few meters – hence the name! With fresh seafood, a great atmosphere and the infamous Painkiller cocktail, it's easy to see why this is next on our beach bar bucket list.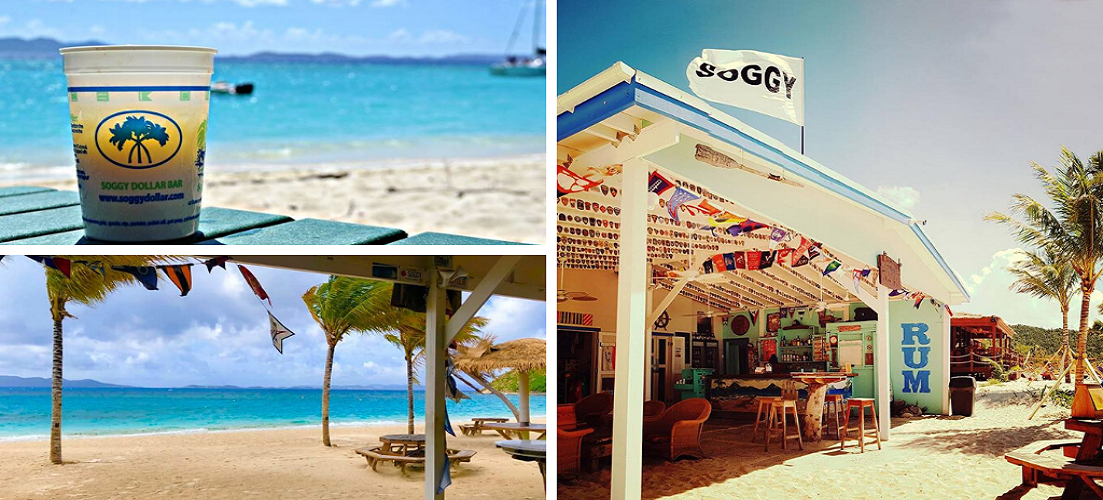 Learn more about the wonderful Caribbean Islands here!