The time has finally arrived; travel is back on! We've been dreaming about holidays to Spain for what seems like years. Thoughts of that wave of heat as you step off the plane – not to mention the sun, sea and sangria – are what got us through months of staying home, so where better for your first post-lockdown trip than Benidorm? Whether you want to keep your spending to a minimum or you just fancy an unfussy beach break, we've collected 5 budget-friendly Benidorm hotels below.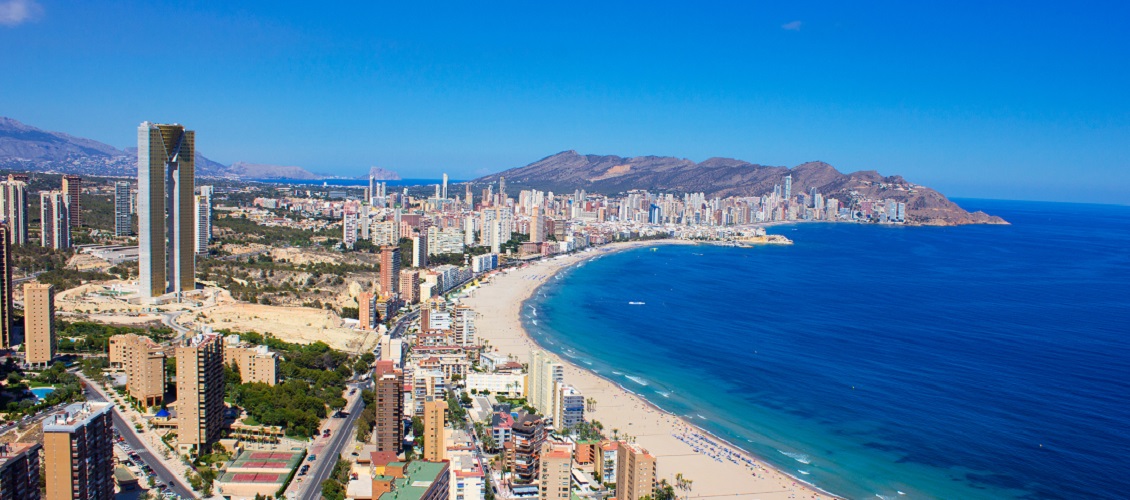 Buenavista
Located within striking distance of Levante Beach, as well as plenty of pubs, restaurants, bars and shops, Buenavista offers surprisingly spacious accommodation and great value four-star facilities. You'll find a swimming pool and a kids pool here, making it great for families and couples alike. Some apartments feature Self Catering kitchens so you can save your pennies by eating in, too.
Gran Hotel Bali
Fancy staying in one of Europe's tallest hotels? Standing at a whopping 186m high, you won't get lost on your way back to your room at the Gran Hotel Bali. This impressive resort offers a large swimming pool, a kids pool, a family pool and seasonal entertainment for little ones. Travelling in a group or as a couple? You'll love how close the beach and bars are, too.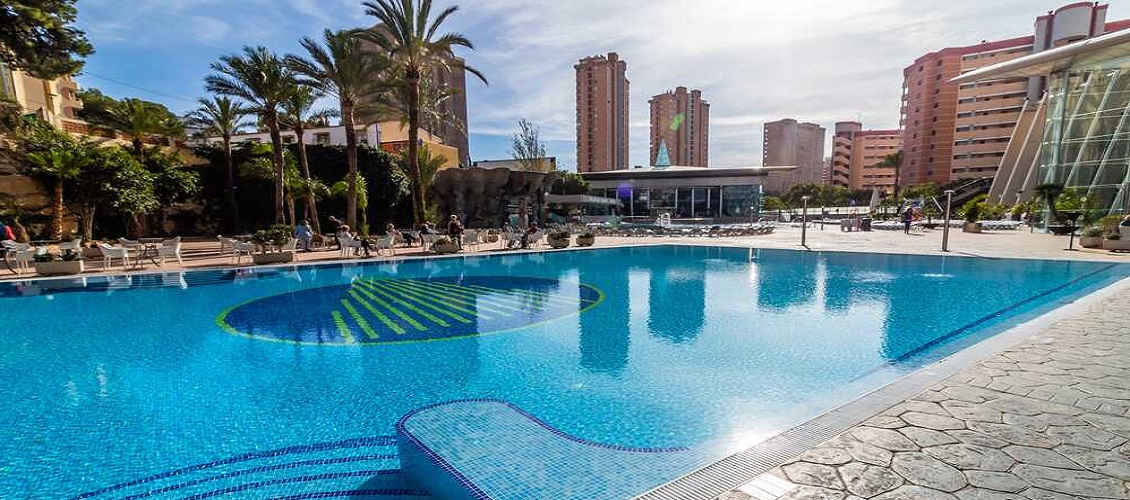 Vistamar Apartments
At Vistamar Apartments, the Wi-Fi is free and the living is easy. Swimming pools, a tennis court and an on-site bar are on hand to keep guests entertained and refreshed, and Levante Beach is about 800m away. The walk down to the seafront takes you past plenty of places to drink, eat and shop, and the beach is what holidays were made for – golden sand and blue seas as far as the eye can see.
Sol Pelicanos Ocas
No list of Benidorm hotels, whatever the budget, could be complete without including Sol Pelicanos Ocas. If the photos look familiar, it's because this hotel was the filming location for the hit TV series, Benidorm. Retrace the steps of your favourite characters and relive iconic scenes – or just relax by the pool and soak up the Spanish sun. It's your holiday, after all.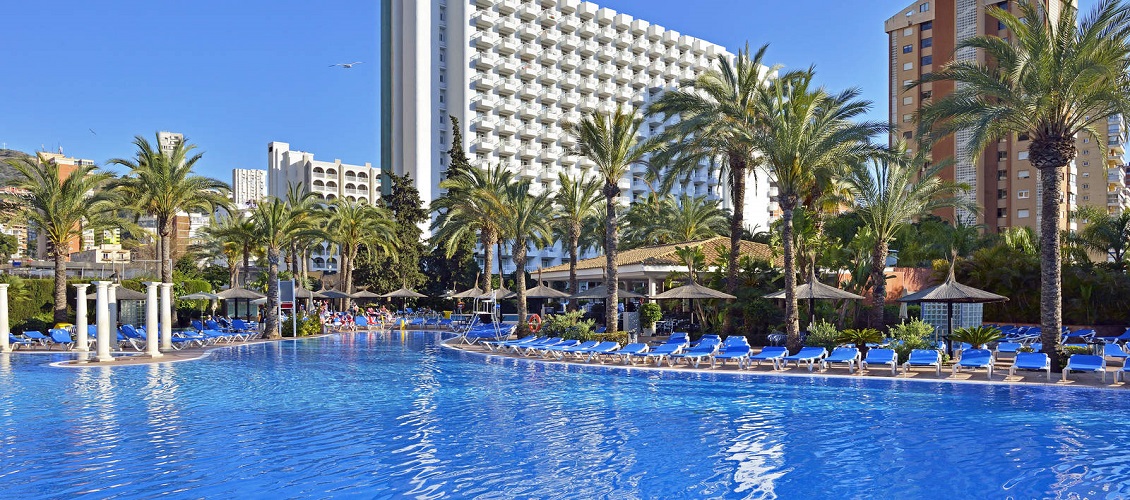 Hotel Brasil
This modern hotel is set invitingly close to Poniente Beach – just 300m away, in fact – and is a great place to stay for comfort and convenience. Hotel Brasil features a fantastic restaurant, a pool terrace and FREE Wi-Fi; basically everything you need for a fabulous Benidorm holiday! The reception staff are especially brilliant here too, so make sure you ask them for tips about the local area.
Benidorm not quite hitting the spot? Check out more cheap holidays here…