Would anyone say no to a Greek getaway right now? Stunning beaches, pretty little villages and, oh, the food… Mouthwatering mezze and tempting Greek treats might seem a million miles away at the moment, but many Mediterranean favourites can be whipped up in a jiffy, using ingredients that you might even already have in your fridge. Staying home doesn't mean your taste buds can't travel – and we think Greece is the perfect place for a culinary tour from your kitchen. Beans on toast and batch cooking are all well and good but, let's face it, sometimes you just need a bit of isolation inspiration. That's where we come in. Check out these simple, delicious recipes below and you'll be cooking up a staycation storm in no time.
Tzatziki
To bring a bit of Greek flavour into your lockdown life, we've whipped up an easy recipe for homemade tzatziki here.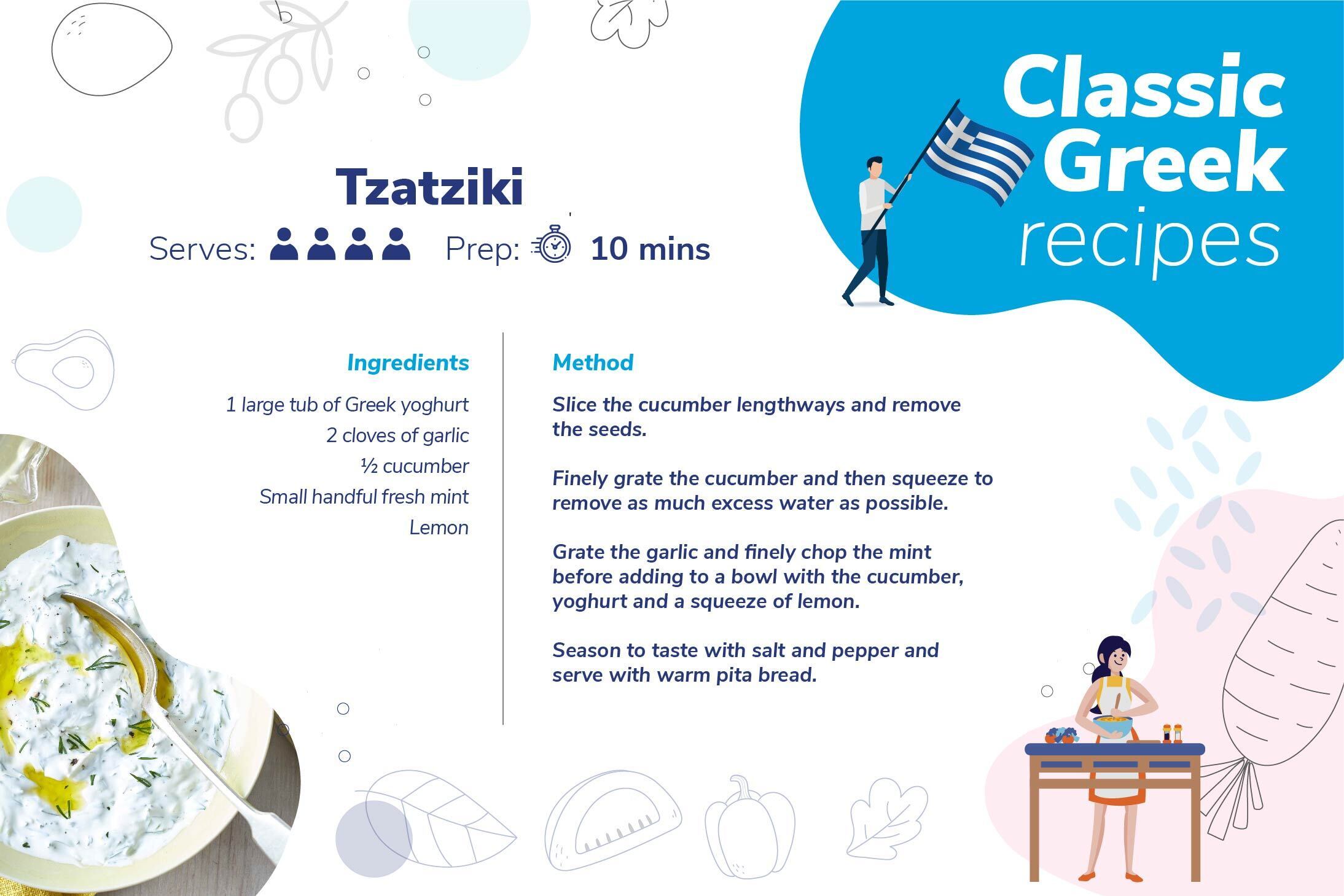 Greek salad
Take a look at our delicious Greek salad recipe below, and you'll be turning your kitchen into a traditional Grecian taverna in no time.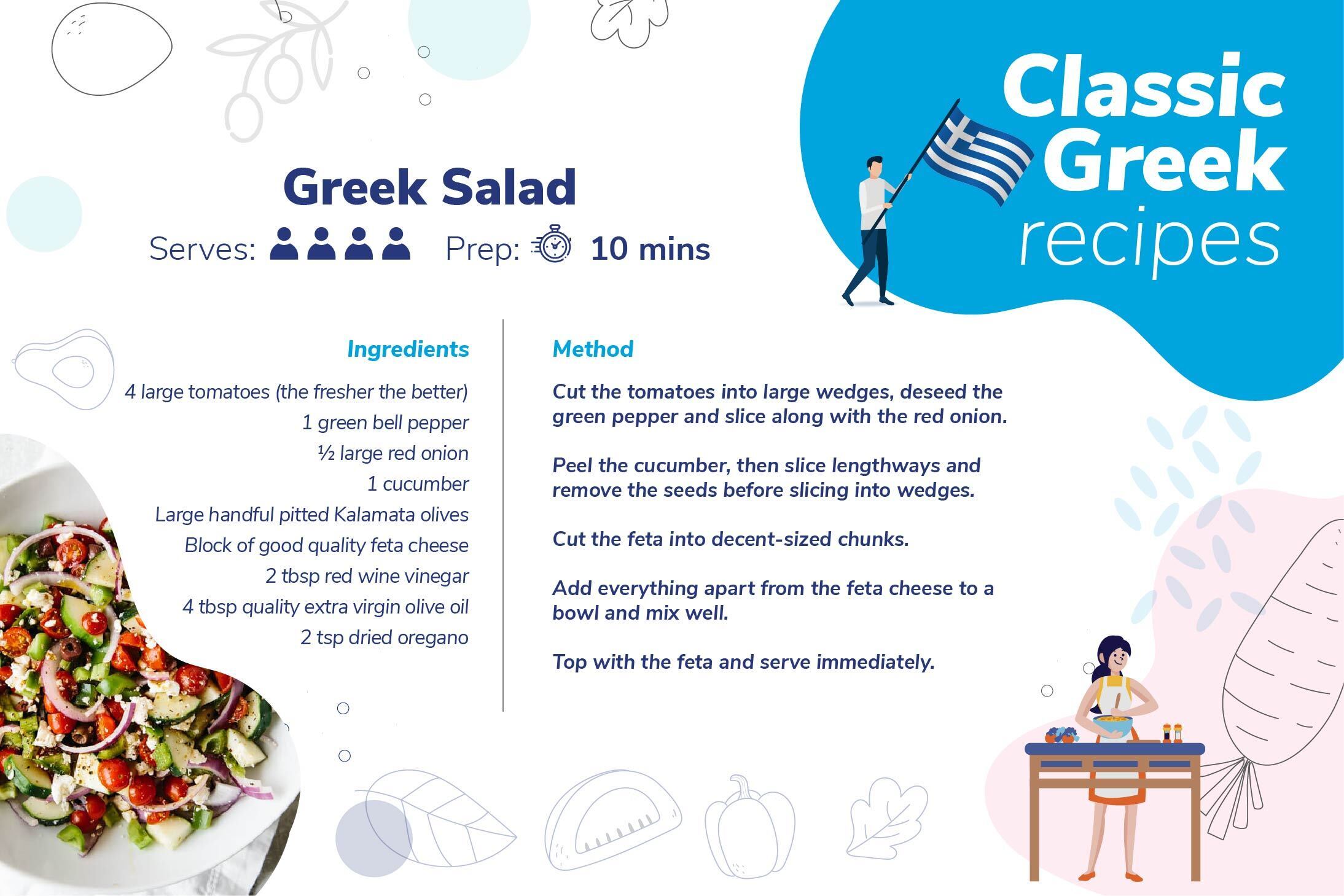 Souvlaki
We've created an easy recipe for that great Greek favourite: souvlaki. Not sure what it is? Think the best kebab you've ever had, and double it.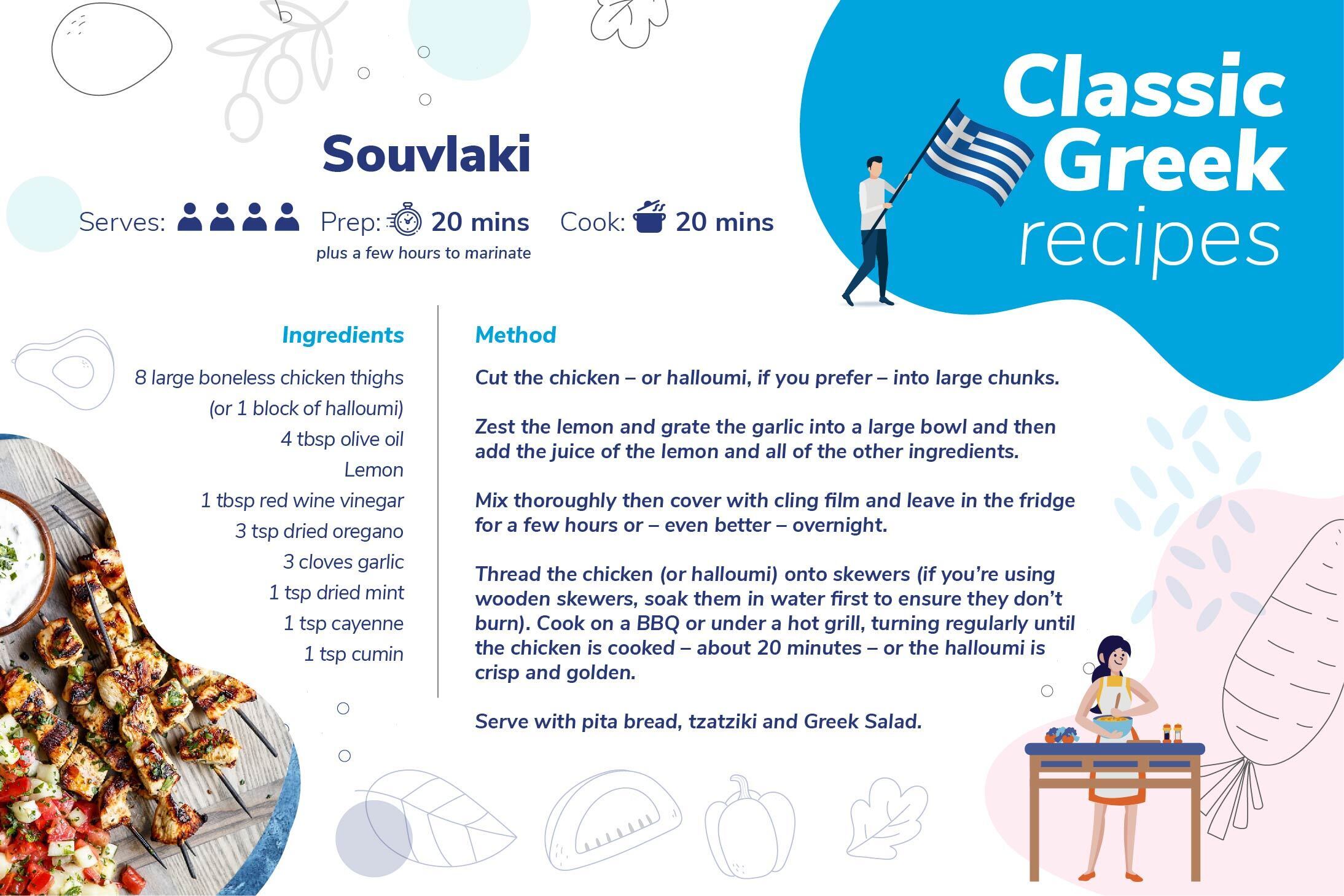 Greece getaways
If you're still dreaming about holidays to Greece, we don't blame you. There's nothing stopping you from planning and booking your 2022 travels, though. Stay home now and you'll deserve the perfect beach break later.
Fancy daydreaming about future trips? These hotels in Greece are the perfect place to stay…