What do you need to know about Cyprus? Firstly, that it has something for everyone, whether you find yourself in the lively east or the family-friendly west, with a healthy dose of history and a sprinkle of nightlife. If you're heading there this summer, use our facts and top tips to plan your trip!
Basic information you should know about Cyprus:
– Languages: Greek and Turkish
– Currency: Euros
– Weather: Temperatures vary between 26-35 degrees from May –September. (Today it is 33 degrees!)
– Size: 3,572 square miles
– Approx. flight time from London: 4 hours
– Airports: Larnaca and Paphos are the most popular international airports. There is also Ercan.
– Calling code: +352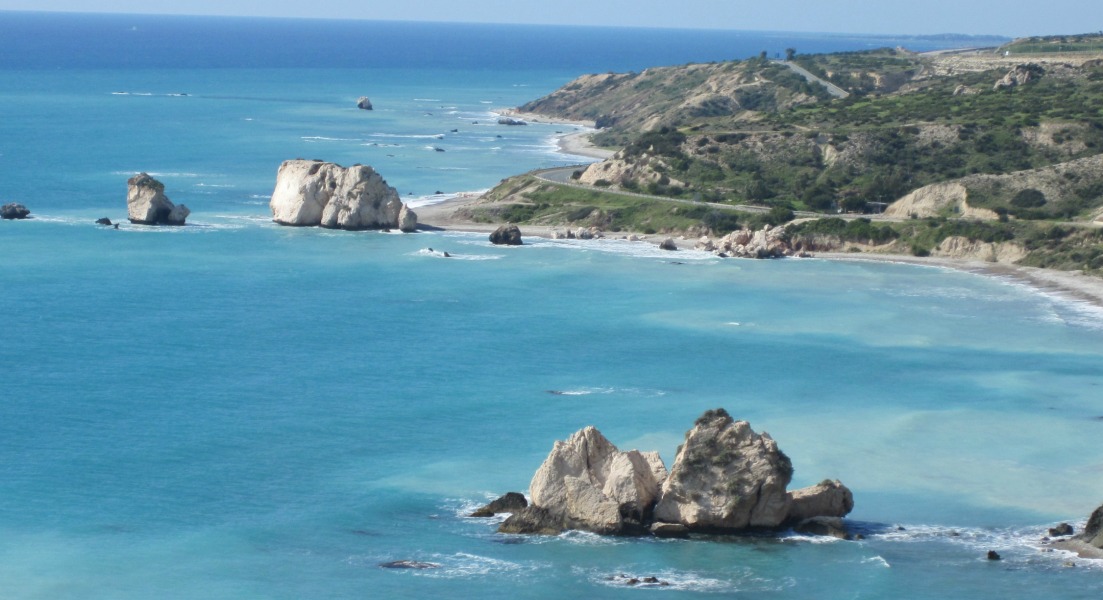 Random Facts and Top Tips
– Mark Anthony gave his lover, Cleopatra, the island of Cyprus as a gift. We like his style!
– Locals are treated to 320-340 sunny days a year!
– In Spring, it's possible to ski in the mountains in the morning, then be sunbathing on the beach in the afternoon
– Cyprus is often known as the 'Island of Love' and the 'Island of Aphrodite' – the Greek goddess of beauty and love. According to the legend, Aphrodite was born on the island from the waves of the Mediterranean Sea. The exact spot is called 'Petra tou Romiou' (the rock of the Greek).
– Cyprus was the only country to have a map on its flag… until Kosovo did the same in 2008!
– Cyprus is the only foreign country to have hosted a British royal wedding, when King Richard the Lionheart married Queen Joanna, at Limassol Castle in 1191.
– Mount Olympus is the highest peak in the Troodos mountain range, at 6402ft above sea level. 10,000 people climb it every year (but it's ok to stop at Skolio summit!)
– The city of Kourion has passed through many phases, from Hellenistic to Roman and Christian Basilica. As a result, it's home to plenty of culture and history, including the old amphitheatre ruins and the sanctuary of Hylates. Other ruins include public baths, the Nymphaem, the Necropolis, the Fountain House, the House of Gladiators and the House of Achilles. The Greco-Roman theatre is worth visiting too and there are often open air musical and theatre performances.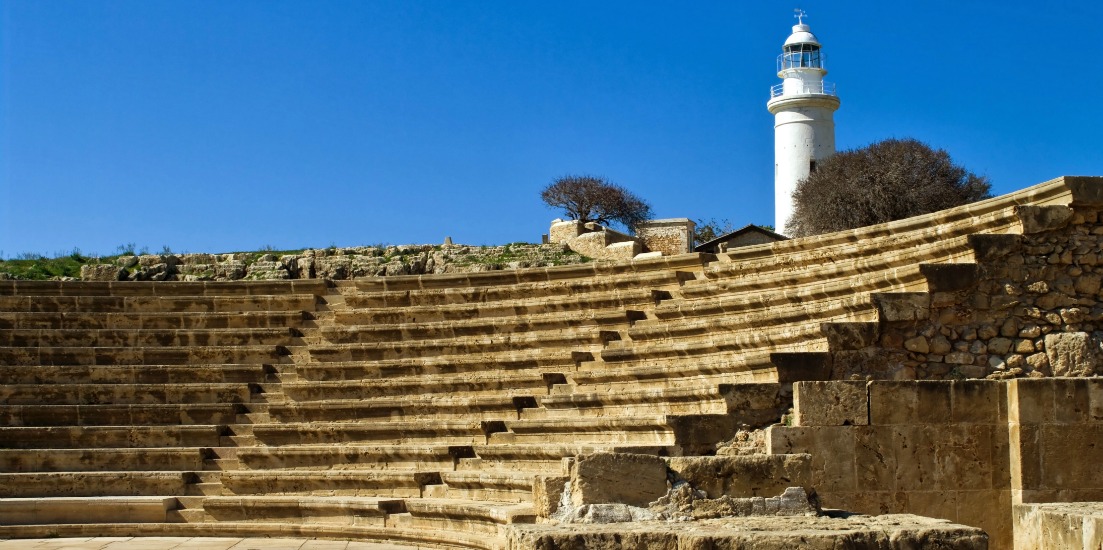 You must go to…
– Famagusta beach
– Paphos Archeaological Park
– Cathedral of St. Nicholas
– Lala Mustafa Pasa Mosque
– St. George's church
– Limassol Castle
Do you have anything to add to our list? Why not share your tips with us on Facebook or Twitter?!