If you've been to Gran Canaria before, you'll know that for a small island, it charms in a  big way. From it's natural beauty and rich history to great weather and unspoiled beaches, you're bound to fall in love as soon as your plane lands. After a long think, (there really is so much to choose from), we've come up with a list of 10 ways you'll lose your heart to Gran Canaria…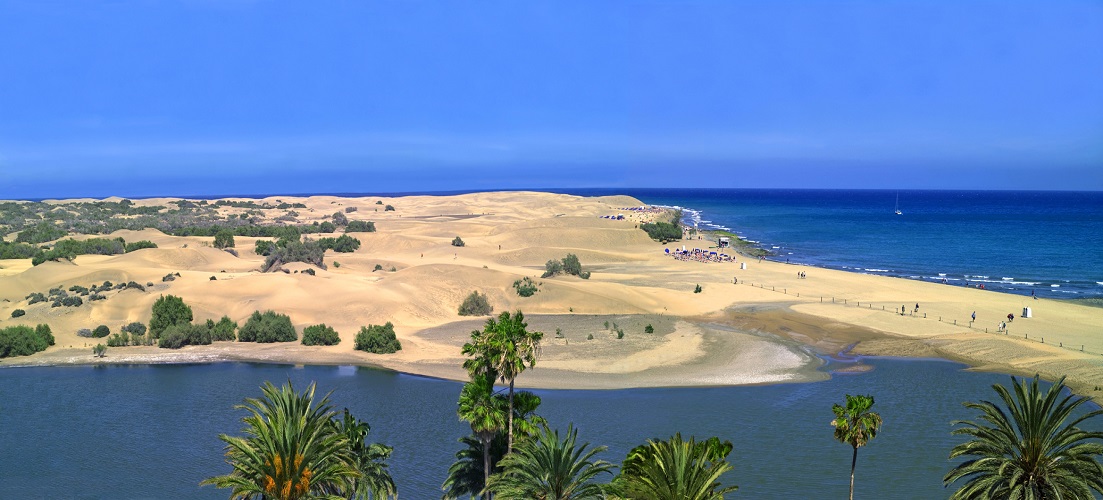 1. Great weather all year round
Whether you fancy a summer escape or some winter sunshine, you can always expect to experience great weather in Gran Canaria with an average annual temperature of 24°C. There are no extremes of hot and cold on the island meaning that you don't have to worry about a sudden descent into an Arctic chill of winter or acceleration towards a sultry Saharan summer…
2. Natural beauty
One of the first things you'll notice about Gran Canaria is has remained true to its natural beauty with around half of its surface protected from development. The further inland you travel on the island, the closer you get to its volcanic origins and breathtaking scenery…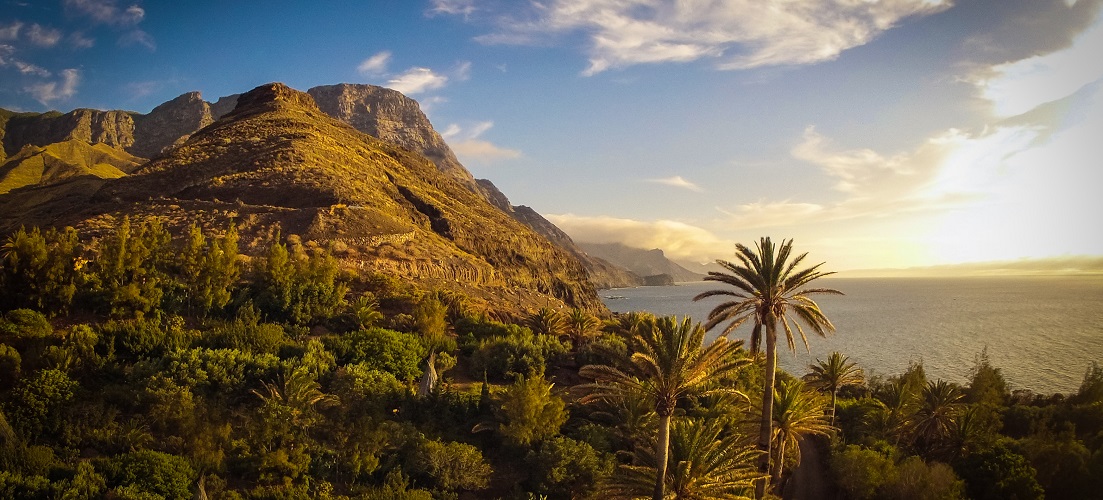 3. Life really is a beach in Gran Canaria
Over 60km of 236 km of coastline is Gran Canaria is beach meaning that you really are spoiled for choice when it comes to finding that perfect sunbathing spot. Step out on to carpets of golden sand on the southern beaches or for a more secluded spot, head to the beaches up north.
4. Keep fit in the sun
Owing to its great year-round climate, you can enjoy outdoor sports every month of the year in Gran Canaria. Spend the morning hiking on a network of trails that criss cross the island or enjoy the beautiful views whilst cycling to the some of the highest peaks on the island. Meanwhile, enjoy a spot of surfing on the Atlantic or discover the amazing marine life found at the bottom of the ocean…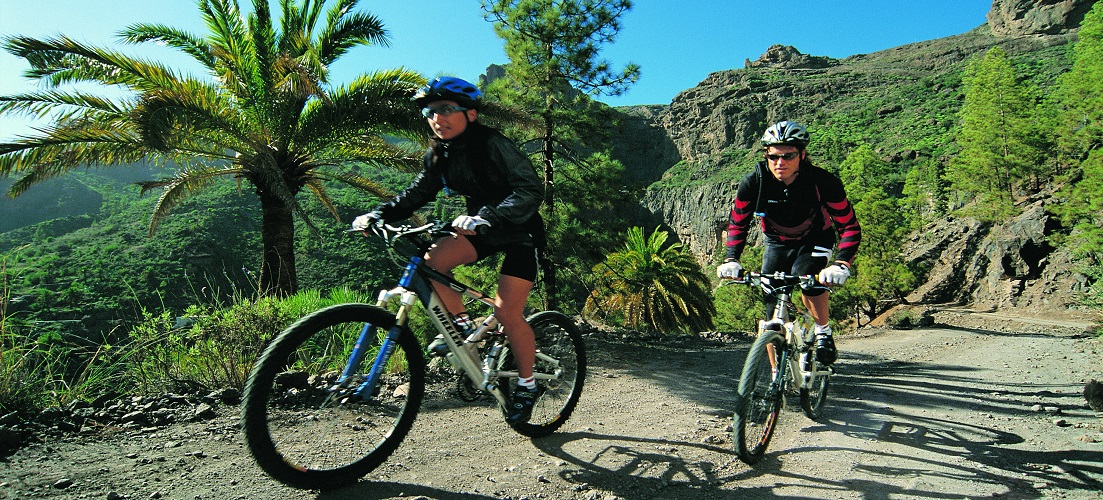 5. Take the whole family
If you're looking for a destination to take the whole family for your next beach holiday, you've come to the right place. From water parks to zoos there is something for everyone on this magical island…
6. Fun history lesson (really!)
There's a lot more to Gran Canaria than great weather and beautiful beaches you know. The island is steeped in history and culture, partially thanks to a certain Christopher Columbus stopping off here on his way to sailing the ocean blue in 1492. Discover archaeological parks and museums, not to mention Las Palmas de Gran Canaria carnival –  thr highlight of a calander packed with fun fiestas…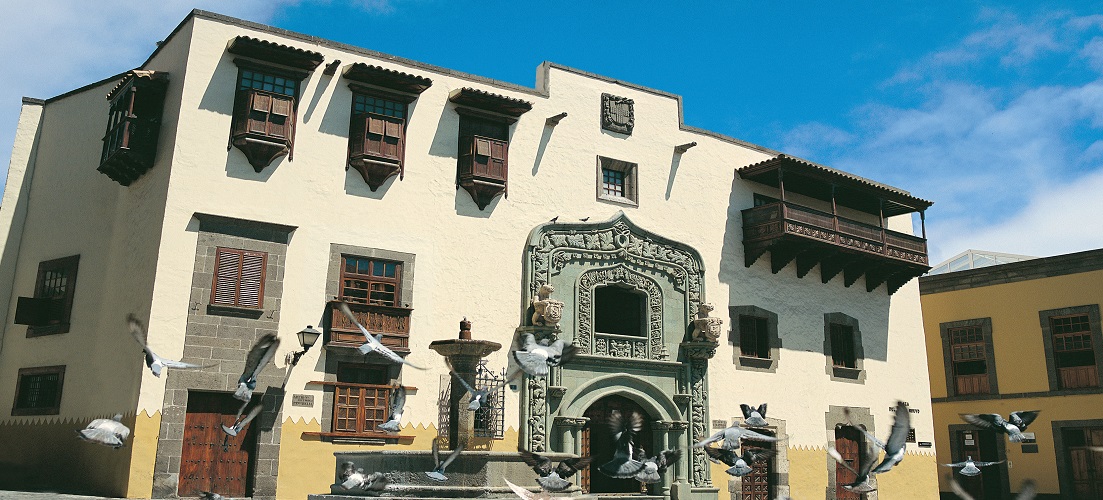 7. Savour the flavour
From the almonds and their beautiful blossoms to the most northerly coffee plantations in the world, this island's aroma is infectious. Locals in the country grow their own tropical fruit and vines planted in the fertile volcanic soil with delicious results. For those who like a drink – the purest vodka in the world is produced here in one of Europe's oldest distilleries…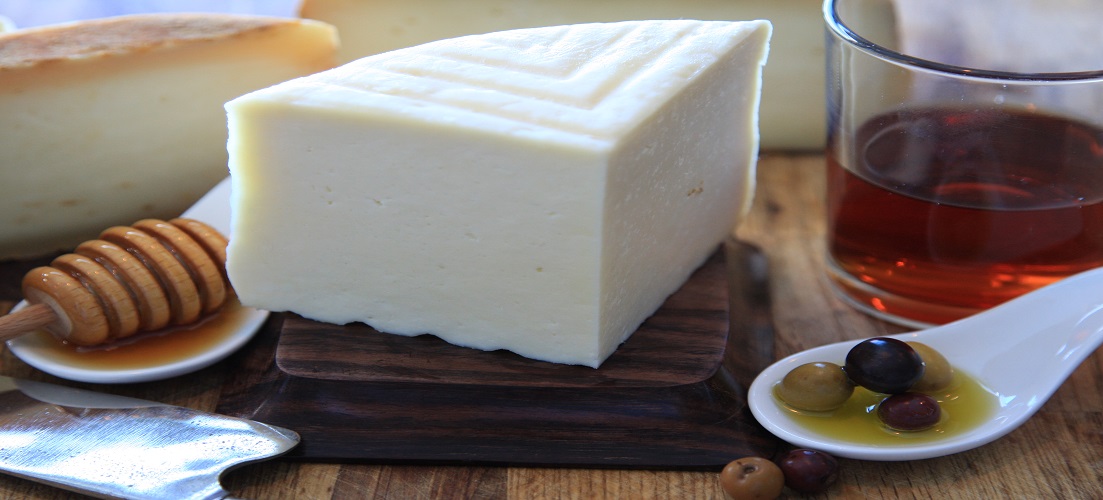 8. Time to relax
If you find yourself needing a break from the busy 9-5 lifestyle, Gran Canaria is the perfect place to come. The large range of spa and wellness centres lets you put your body and mind in the hands of top professionals who ensure you come back feeling more refreshed than ever…
9. Go retro in metro Gran Canaria
Stroll through the cobbles streets in the historic neighbourhoods of Triana and Vegueta or chill at one of the world's greatest urban beaches, Las Canteras.
10. Town and country Gran Canaria style
Each of Gran Canaria's 21 municipalities has it's own identity. From the cave community of Artenara, the highest on the island, to Mogan and its Little Venice of a port, there really is a diversity of landscapes on Gran Canaria which you would struggle to find on island double the size…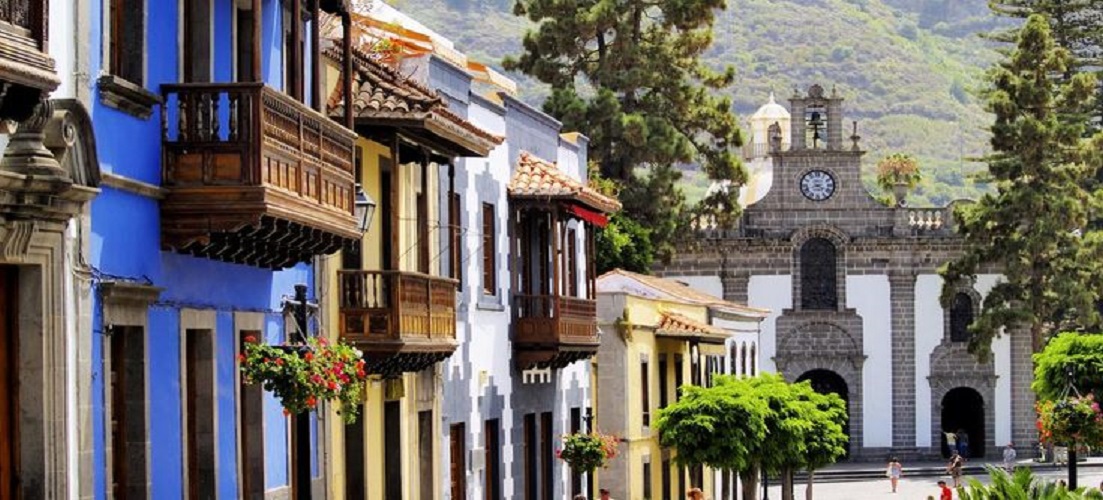 Does Gran Canaria take your fancy? Book a break to the island here.