Summer may be over in the UK, but why let that holiday feeling end? Whether you're patiently counting down the days until your next sun-soaked getaway or just need a little help to get through the next few cold, wet months, we've got the key to keeping the sun shining in your mind all autumn and winter long – music! We've gathered our top 10 songs about sunny destinations so that it doesn't matter whether you're on the train to work, doing the school run or need to peg it through the rain to grab some milk from the corner shop…you'll still have that warm sunny feeling inside.
'Kokomo' by The Beach Boys
'Aruba, Jamaica, oh I want to take ya' – yes it's that one. The 1989 hit by The Beach Boys features all of the tropical destinations that dreams are made of, including the fictional Kokomo which is 'off the Florida Keeeeeeys'. Although there are other places called Kokomo around the world, unfortunately there isn't one in that region. But hey, Jamaica and Bahama sound pretty sweet too!
'California Gurls' by Katy Perry
Katy Perry's 2010 pop hit brings America's west coast filled with sun, sea, sand and celebrities to your ears with 'California Gurls'. Singing about laying under palm trees, sun-kissed skin and boasting that 'nothing comes close to the Golden Coast'.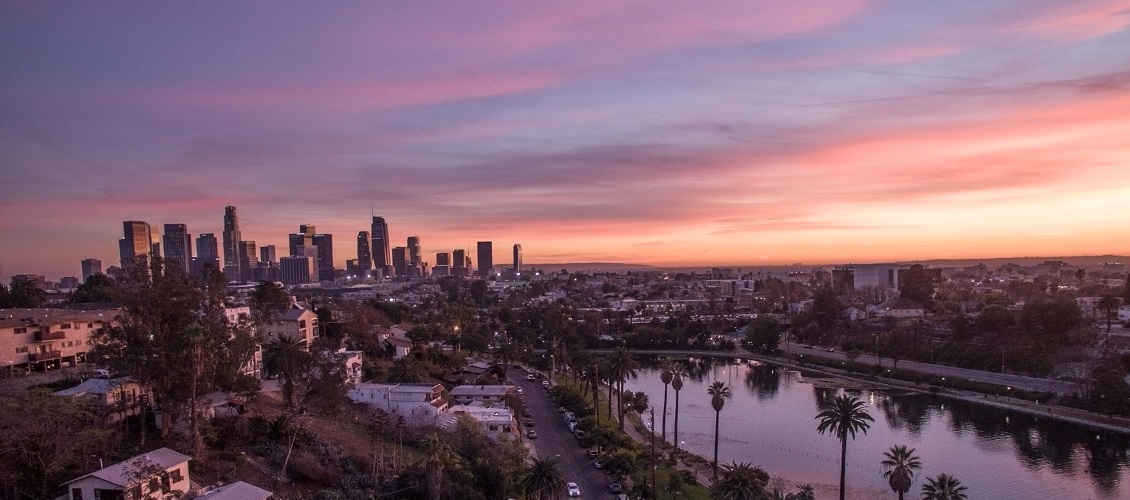 'Shotgun' by George Ezra
There's no doubt that over the past two summers you've heard the (in our opinion) absolute tune, 'Shotgun' by George Ezra. Apart from having an upbeat and catchy melody, the song tells the story of a sun-soaked road trip filled with deep-sea diving, mountain tops and of course, the hot sun. Although this is apparently based on a trip to Australia, the song was actually written in Barcelona and could apply to any road trip! Stick this on in the car on the way to work to start your day with a little sunshine.
'Waka Waka (This Time for Africa)' by Shakira
You may know this tune as the official 2010 FIFA World Cup song, but it's nine years later and we're still loving it. Despite the football results (let's not get into that), there's no denying that 'Waka Waka' has the rhythm and melody that gets you dancing. Plus, it kind of makes us want to jump on the next plane to South Africa…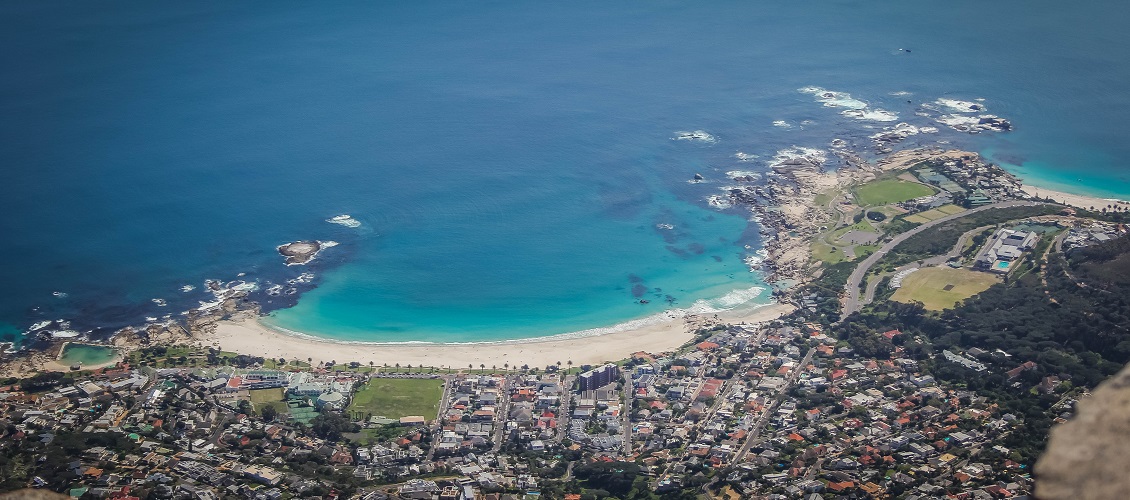 'We're Going to Ibiza!' by Vengaboys
Woah! We know this isn't the original 1975 song about Barbados, but Vengaboys' 1999 bop 'We're Going to Ibiza' seems to be engrained in our minds so that whenever someone mentions the Balearic Island, it plays in our heads. Although Venga Airways isn't a real airline, a trip to Ibiza to party in the Mediterranean Sea does sound very appealing.
'Club Tropicana' by Wham!
Drinks are free. Fun. Sunshine. What else do you need? If there's one song that makes you want to jet off on a sunny escape, it's this. It may be raining outside but the 1983 hit creates the perfect feeling of really being in 'Club Tropicana' – all you need now is a fruity cocktail in hand. Club Tropicana may be a fictional place, but the music video was actually filmed at Pikes Ibiza, which hosts quirky club nights that really are fun!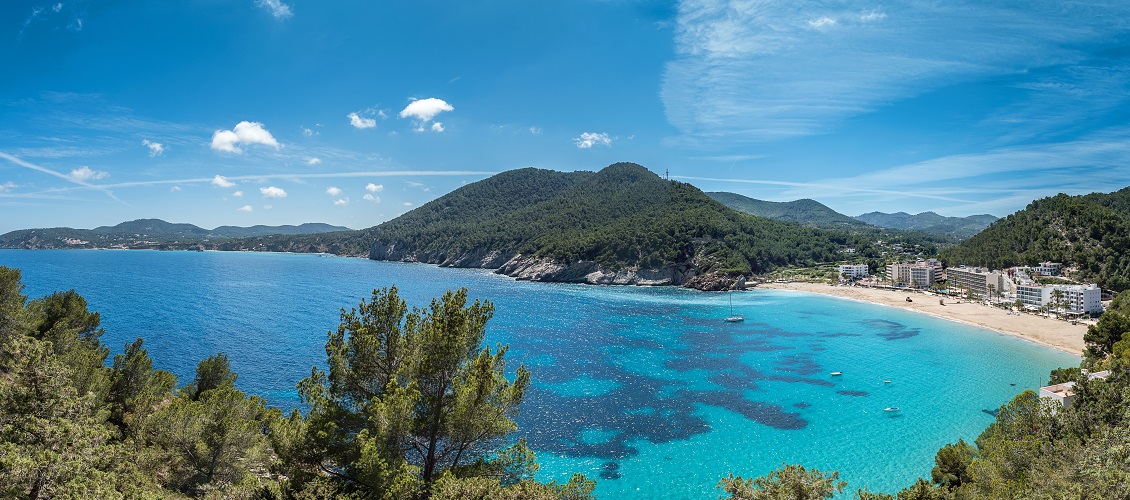 '(Sittin' On) The Dock of the Bay' by Otis Redding
If you prefer your tunes to be just like your holidays – relaxing – then Otis Redding's '(Sittin' On) The Dock of the Bay' is one that will take your memory back to more tranquil, sunny days. This one may be about San Francisco, but let's be honest, those wave sounds in the background are enough to remind us of a time when we were watchin' the tide roll away, wasting time.
'Miami' by Will Smith
Sampling the classic: 'And the Beat Goes On' by The Whispers, Will Smith's sunny 1997 hit 'Miami' celebrates the beauty of the south-east Florida city. With shout outs to South Beach, the Caribbean Sea and the hot, hot heat (five-hundred degrees, according to Will), the late 90's track will get you in the mood for any party, whether it's in Miami or just at your mate's house.

'Party in the U.S.A.' by Miley Cyrus
She hopped off the plane at LAX with her dream and her cardigan and ended up dancing around to her favourite songs, who could want more? Another one about California, Miley Cyrus' 2009 hit 'Party in the U.S.A.' is a care-free pop song about fitting in with the celebrity culture in Los Angeles. It turns out that when one of her favourite songs came on, everywhere turns into a party! Maybe we should take a trip there to test this theory out…
'La Isla Bonita' by Madonna
Spanish guitar, maracas and castanets combine to take you away to a tropical island with Madonna's 'La Isla Bonita'. The song references 'San Pedro', which is on an island in Belize, but Madonna later confessed she didn't know where it was at the time. As the title translates to 'The Beautiful Island', this song can take you to the Balearics, Canaries or even the Caribbean Islands…the possibilities are endless!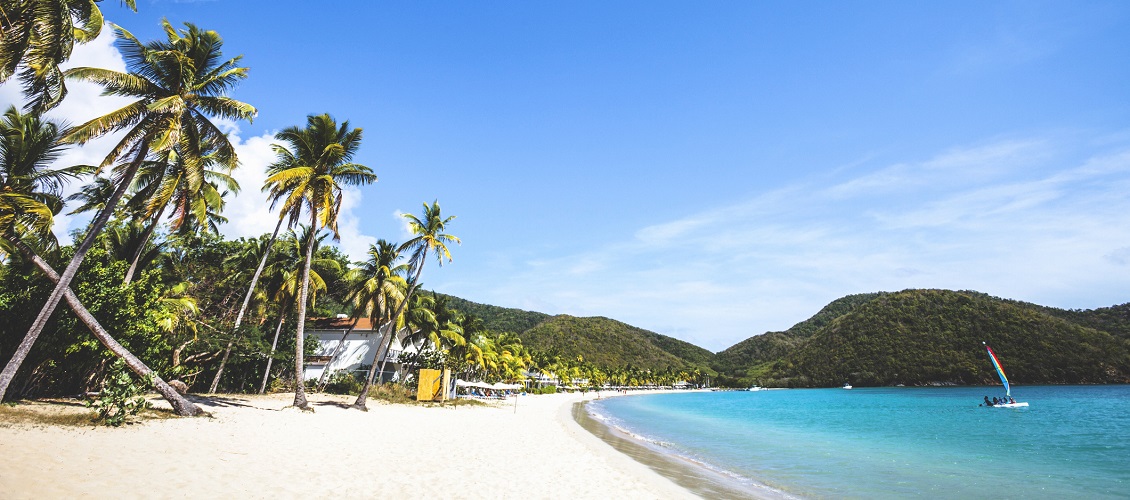 Check out the full playlist below:
If you love the playlist but it just isn't cutting it, check out our Cheap Holidays!