Welcome to our new Beach Club!
---
---
Welcome to our Beach Club! It's the place to come for holiday inspiration, exclusive offers and insider information. Super easy to use and all in one handy place, our new Club is a fantastic social hub, and gives you access to all our Social stuff, such as Facebook, Twitter and our blog, as well as daily deals, travel news and beach guides.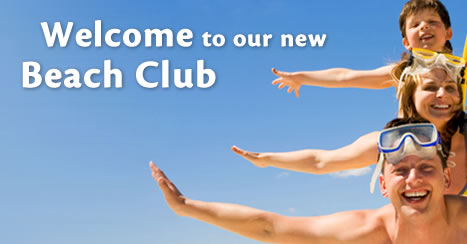 Our Beach Club team want to make it easy for you to access all the information you need for your perfect beach break, from hand-picked deals to travel tips and expertly researched destination information. As well as our team of writers, we also welcome guest blog posts from beach lovers with interesting, helpful or fun (or all three!) information to share. So if you've got something you'd like to write about, get in touch!
---
---